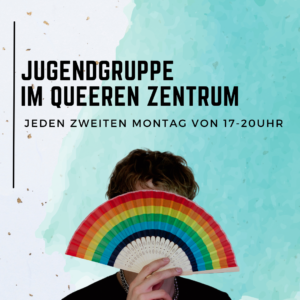 Queer youth group (14 – 27 years)
Every second Monday from 5 pm to 8 pm.
You are at least 14 years old and identify yourself as trans*, inter*, non-binary, lesbian, gay, bi-/pansexual, queer or you're not sure yet?
You want to be in a queer youth group where you can meet new people and connect with them?
Then swing by!
The group is for teenagers and young adults aged 14 to 27 years.
If you have any questions feel free to message us here: info@queeres-zentrum-erfurt.de
Contact: Nina (Youth Education Officer)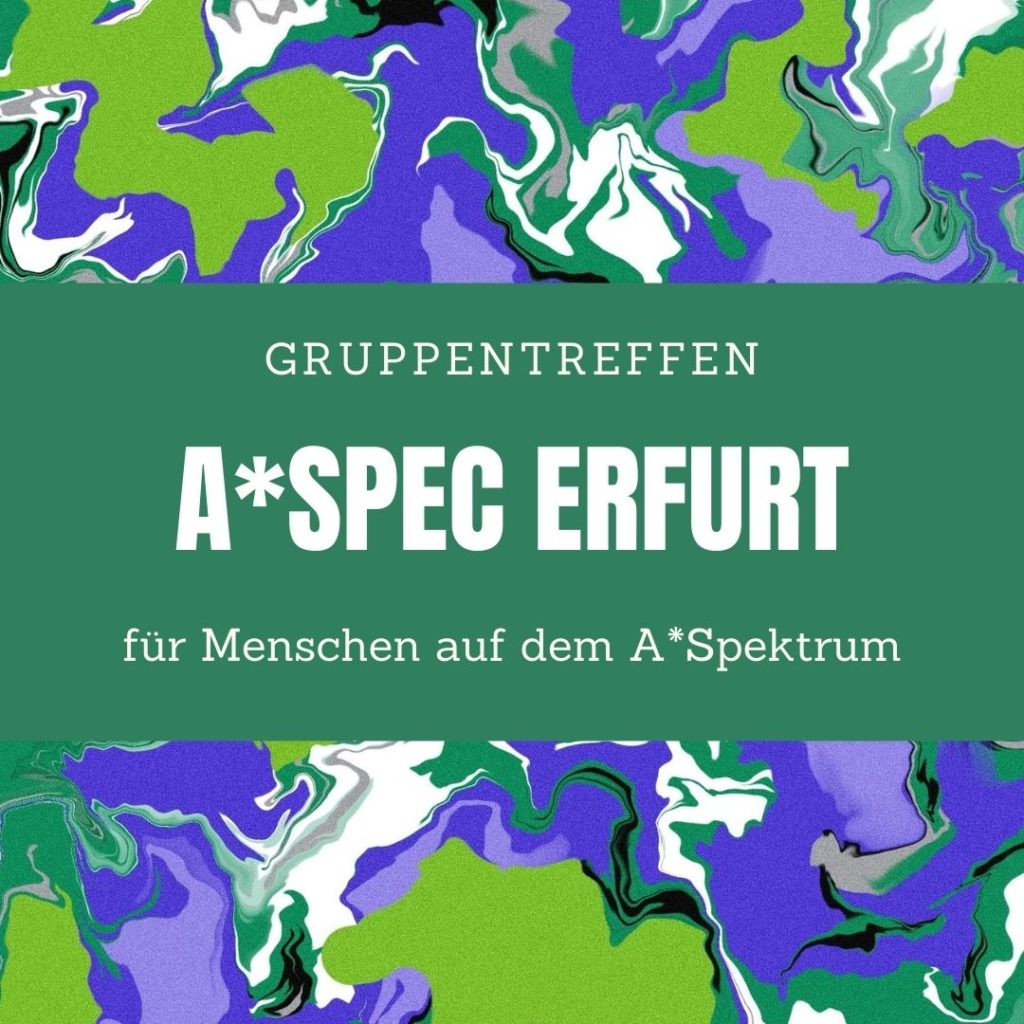 A*Spec Erfurt
You're a-, demi-, grey-*sexual and/or romantic, feel like a part of the A*spectrum or you're not sure about your identity and you have a lot of questions? If you're looking for other people of the A*spectrum with whom you can share your feelings, thoughts, experiences, doubts and self-knowledge, then the A*Spec group Erfurt is just right for you.
This group is a protected space for people on the A* spectrum – a little respite from the societal pressure of normative expectations of sexual and romantic relationships and binary gender ideas. We create this space together by sharing our experiences, having discussions, and planning actions – or just spending some relaxed time together at movie, cooking, or game nights, craft activities, picnics together in the park, and more.
The group was founded in March 2022 as the first A*Spec group in Thuringia and continues to grow. There are also regular meetings planned in Jena in the future to make the group accessible to more people. For our meetings in Erfurt we can use the rooms of the Queer Center (QZEF) in Johannesstraße.
The meetings always take place on a Sunday from 3 to 5 pm and are published in the event calendar.
If you feel addressed, have questions or are interested in an exchange, please contact us at:
aspec@queeres-zentrum-erfurt.de
I'm looking forward to meeting you!
Illustration by @victoriastvs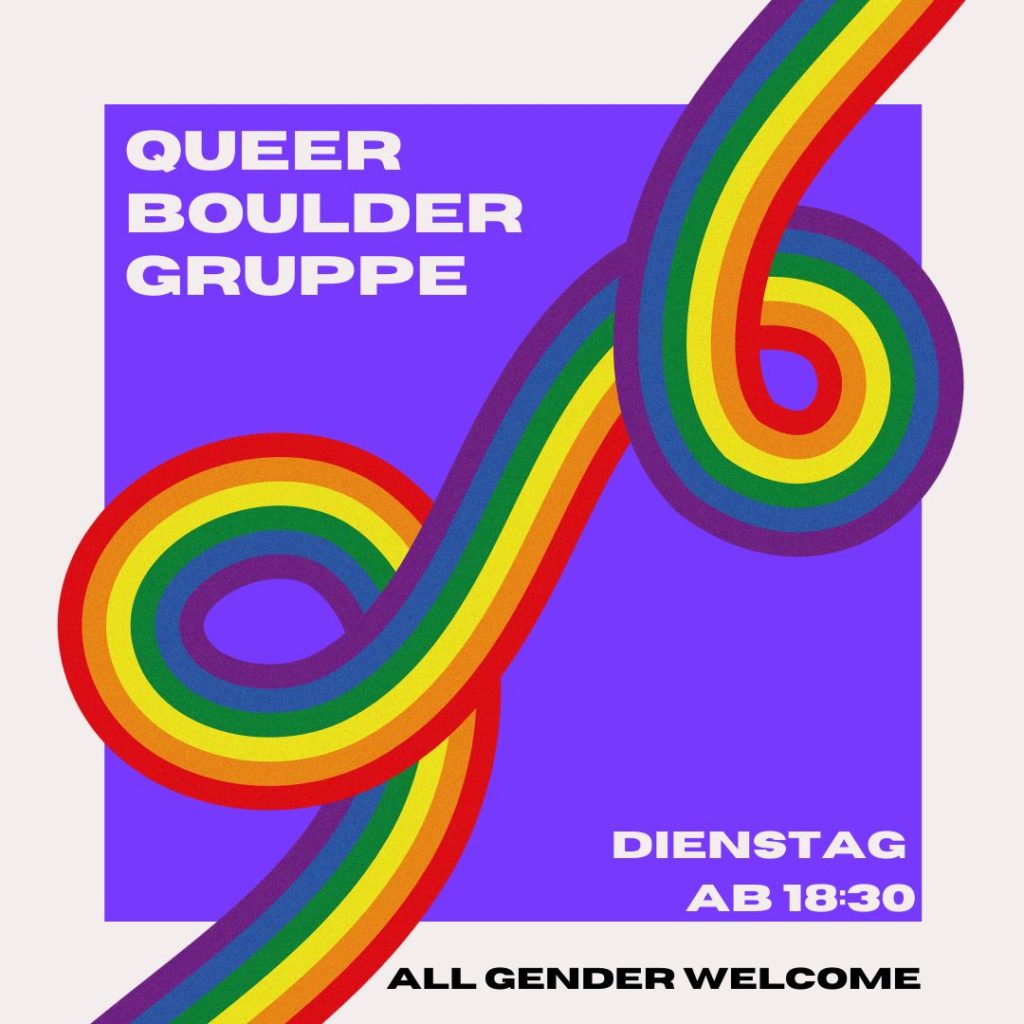 Queer bouldering group Erfurt
Every Tuesday at 6.30 pm at the Nordwand
Do you like bouldering, look for a new group and you want to boulder with others from the community?  Or you've always wanted to try yourself on the wall but you need a push? Or you just want to meet new people? Then we are looking forward to seeing you! The queer bouldering group is open for all levels of experience. So you don't need any experience just a desire to move. We can help those who want to improve their technique with coaching skills as well.
We meet every Tuesday at 6.30 pm at the Nordwand, the climbing and bouldering hall in the north of Erfurt. Shoes can be rented at the hall, admission is a solo contribution and is supported by Naturfreunde as our cooperation partner. You pay for what you can afford.
The climbing hall is a binary space which means that changing rooms and toilets are not signposted as gender neutral. But you can come fully changed to the hall, this is also what most people do. As  group leaders, we are talking to the management of the hall to make this space more queer-sensitive. If there are any needs and requests, we are happy to help.
Are you interested? Then just swing by or sign up at:  s.arnold@trans-inter-aktiv.org.
We can be reached at short notice at the following phone number: 0176 62623645
The queer bouldering group is a cooperation of Naturfreunde Thüringen, TIAM e.V. and the Queeres Zentrum Erfurt.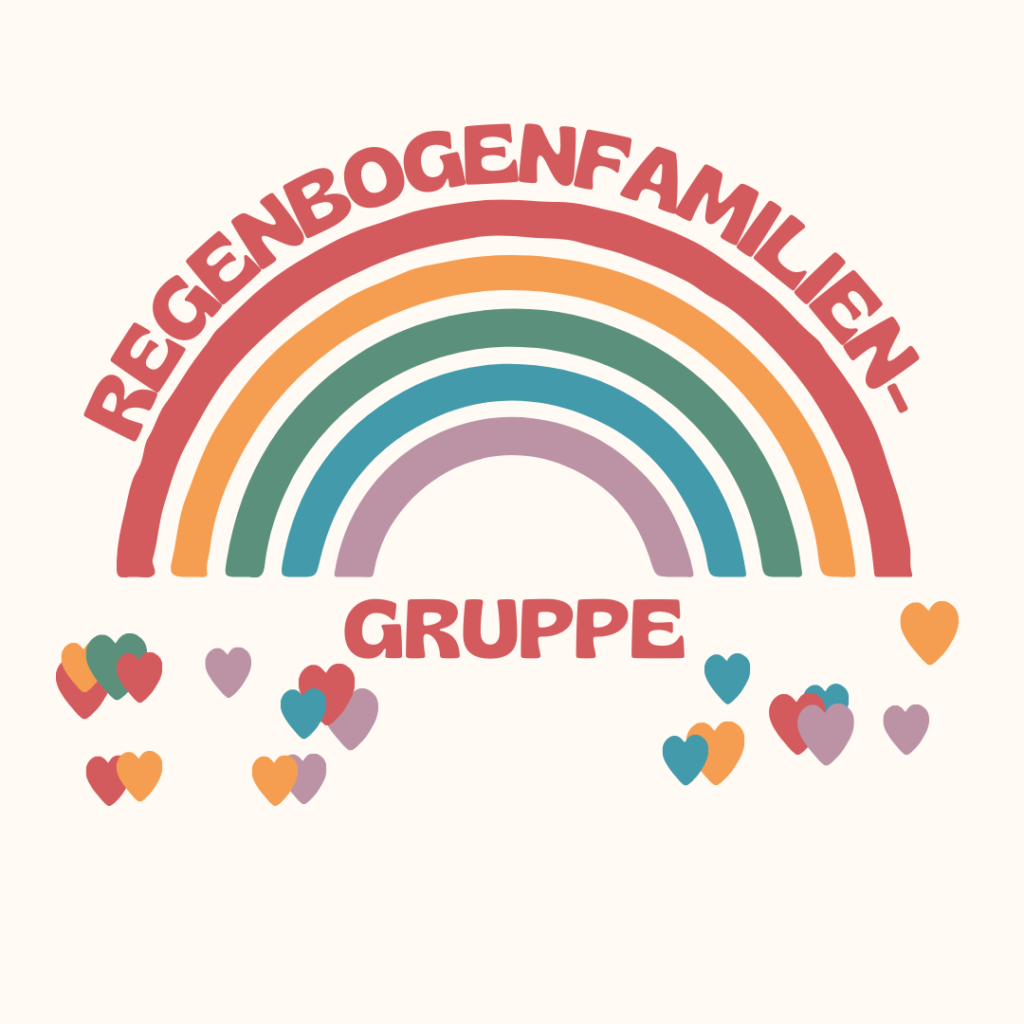 Queer family group
every 4th Saturday of the month from 2:00 p.m. to 6:00 p.m
Are you interested in exchanging ideas with other queers about family planning, the desire to have children and/or different queer family models? Feel invited to join us then. Once a month we meet for an open exchange at the Queer Center in Erfurt. Whether you are single, with a partner or more than one partner, with children or without children, with or without a desire to have children: we want to try to create a safe space where everyone can talk openly about everything to do with the topic of queer family life.
A registration is not necessary. If you already have children, you are welcome to bring them with you. We try to arrange for childcare by a pedagogical professional and will let you know in advance whether we can provide this service.
If you want to and you have the opportunity, bring a board game and something to eat for a shared buffet.
Goal: exchange, networking, childcare, games and food
When: every 4th Saturday of the month from 2:00 p.m. to 6:00 p.m
Accessibility: We try to be as accessible as possible. If you have any questions or need specific support, you can contact us. We will try to find a solution.
If you have any further questions or comments, please contact us at regenbogenfamilien@queerweg.de.
We look forward to seeing you 😊.
More group offers coming soon.
You can't find he group you're looking for ? We are currently in the process of creating new group offers. Feel free to contact us if you want to participate!
Contact: Luna Karsubke